News
Label & Flexible Packaging & Film Expo China
Shanghai Lanjing Exhibition Service Co.,Ltd
Show Add: No.2345 Longyang Road, Pudong New District, Shanghai, China
MS Tracy Zhou
Tel: 86 18898692801
Email: grand.fa@grahw.com
Ms Cathy Song
Tel:+86-21-6917 0023
E-mail:

cathy

@lanjingexpo.com
E-mail:jerry@lanjingexpo.com
Label printing quality management in China
Date:2018-11-21 09:11:32
The current situation in the pharmaceutical industry。
The current situation in the pharmaceutical industry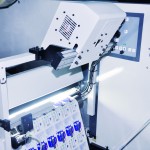 In-line inspection on flexography (Source:Luster LightTech Group)
CHINA • Inspection and quality control is a critical topic, especially in the pharmaceutical industry. There are many stringent safety requirements. How are the Chinese tackling the latest challenges in print quality management? What are the most recent trends and solutions?
The pharmaceutical industry is vital, and its development has powerful national support. Governments pay a lot of attention to standardizing the industry and have a lot of influence in that area. After the SARS pandemic, health awareness in China increased, which is very good news for the pharmaceutical industry.
In 2010, the Chinese pharmaceutical label market demand was more than 165 million m², and the increase is predicted to be 10% to 12% in the next three to five years. Europe and America had a market demand of 300 million m² and 250 million m² respectively and both are expected to increase by about 3% annually. Thus, the market demand of pharmaceutical labels in western countries is higher than in China. However, the Chinese market is expected to witness an increase in demand in the next 5-10 years.
With increasingly higher quality requirements from end-users and higher costs of raw materials, the profit margin for label producers is considerably squeezed. In order to develop and win work from the competition, the label producers need to increase the quality of their products' and improve production efficiency, while decreasing costs and strengthening the management mechanism. However, there are certain problems for the Chinese pharmaceutical label producers, in particular. In general, resources are not well integrated and the comprehensive management level needs to be improved. The Chinese label production companies are relatively small, their location is dispersive, the work environment is not comfortable and quality management is not effective.
Chinese pharmaceutical label companies mainly use offset printing and letterpress printing techniques to produce self-adhesive labels. Combination printing and flexo printing are used as extra processes.
There are certain difficulties for pharmaceutical labels in quality management for the following reasons:
Various types
The size of the label is relatively small
A lot of text is required in a small space
High printing requirement of ink colour, clear text and aberration control
The common defects are missing print, text defects, dots, aberration, miss register, die-cutting problems, and defects occurring on laminated products, such as scratches and excessive adhesives.
Based on safety issues, the requirements for pharmaceutical labels are higher than that of personal care labels. However, the common quality inspection methods are traditional and 95% of the companies use manual methods. In the past three years, labour costs have increased dramatically and management has been more difficult. Because of the new challenging situation, automatic label printing inspection is in big demand, and the trend is increasing.
Work flow of quality management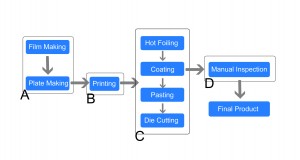 ● Area A: Artificial proofreading pre-printing PDF.
● Area B: The first printing sample is inspected with regularly manual inspection to avoid a large amount of waste.
● Area C: The majority of the products don't need hot stamping, and the slitting is the end of post-printing.
● Area D: The products are manually inspected after slitting.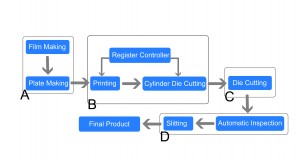 ● Area A: Artificial proofreading pre-printing PDF, or automatic proofreading.
● Area B: The first printing sample is inspected by regular manual inspection to avoid a large amount of waste. At the same time, an automatic register system plays a role in controlling quality.
● Area C: Most of the die-cutting used equipment is the platen type. Rotary equipment is developing very fast, some jobs can be die cut by networking.
● Area D: Automatic inspection with a slitting module can inspect the quality, remove the waste and slit by networking. This saves time and enhances efficiency without further processing.
Manual vs. automatic inspection
Manual inspection is easily affected by the following subjective factors, such as lack of experience, emotions or environmental conditions. Therefore, consistency of the standard of inspection is poor, and 100% inspection cannot be achieved. In order to avoid missing a defect and making mistakes, a review process is added to the inspection. Although this improves the result, efficiency is poor and extra labour is required.
Recently, automatic inspection systems have been introduced to overcome the shortcomings of manual inspection. The automatic inspection systems guarantee the final quality of products, improve efficiency, decrease costs and shorten the time of delivery. Also, 100% inspection quantifies quality management.
Customer satisfaction is vital. Even a tiny mistake on a label can destroy a good customer relationship quickly. The current pharmaceutical industry is very competitive. Advanced quality management level is a powerful factor in the bid to win in the competitive environment. One hundred percent automatic label quality inspection plays an important role in strengthening a company's position in the industry.
Future trends in the label printing industry
As an important industry in people's daily life, pharmacy has always been strictly regulated by all levels of government. The SDA (State Drug Administration) has enacted regulation No. 23 to better regulate the printing of pharmaceutical labels. It is a compulsory requirement that all pharmaceutical manufacturers had to meet the "Electronic Drug Administration Network" requirements before March 31th, 2011. By adding a unique drug administration code on each package, the entire procedure, from manufacturing to the end customers, is fully supervised. However, due to technical limitations, this administration code does not yet apply to labels. This means that, 100% quality supervision of medicine labels has not yet been implemented. There is still room for the loopholes to be fixed.
Because of the particular requirements of the pharmaceutical industry, the demands on printing quality are rigorous. It gets even more rigorous when it comes to the printing quality of digits, symbols or production dates. Defects on key areas of a label are not acceptable. Major technical requirements of pharmaceutical labels are:
Size of defect:≥0.03mm2
Deviation of mis-register:±0.1mm
Deviation of colour:△E<2
Offset of die-cut:±0.15mm
Slitting precision:±0.3mm
Missing text:Length of text ≤ 0.1mm,Length of stroke ≤ 0.15mm
Diameter of bubble:≤0.5mm
Others:barely visible
Developing a solution
As already mentioned, it is inevitable that automatic inspection systems will replace manual inspection. Chinese domestic sales volumes have seen a 40% increment in recent years; the powerful momentum is obvious.
So far, there are three types of solutions that have been applied in the Chinese pharmaceutical label market. These include in-line inspection, off-line inspection and in-line inspection cooperating with off-line removal. Due to the restraints of the printing equipment and quality requirements from the customer, off-line is the mainstream method in the market today.
Off-line inspection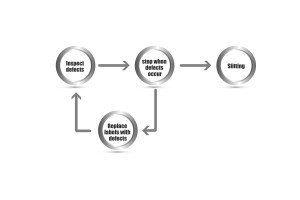 The visual inspection system is fitted on a rewinder. If a defect is detected, the rewinder stops automatically to get rid of the problem. Off-line inspection can effectively control outgoing quality, reduce complaints and promote the image of a manufacturer's brand name.
As the final procedure before leaving the factory, off-line inspection needs to be able to identify various types of defects.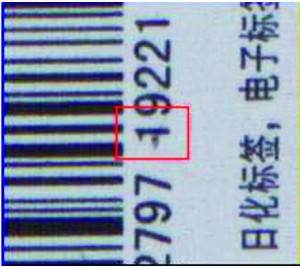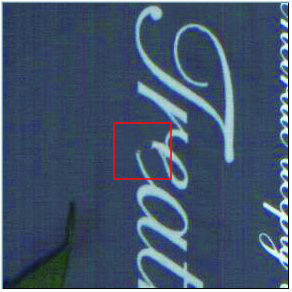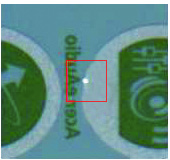 As previously mentioned, the SDA requirement has become standard on every single pharmaceutical label and a 2D barcode represented by the QR system has been more and more prevalent on labels. Variable information is becoming vital on labels.
Major parameters
Maximum width
330mm
Length of roll
1000m±10m
Maximum speed
90m/min
Inspection precision
Defect size
≥0.03mm

2

Register offset
±0.1mm
Slitting offset
±0.3mm
Defect types
Missing print, missing text, blurry text, dirty spot, colour cast, overprinting, die-cut problem, slitting problem.
Daily productivity(8 hours)
15000~18000 m
Adjunct function
Synchronization of inspecting and slitting
Chart 1: Luster LabelRoll-330 automatic inspection parameters
In the Chinese printing industry, a worker usually works a normal shift of eight hours. The "daily productivity" in the above table is based on this. Using an automatic inspection system, a well-managed company can produce (inspect) roughly about 18,000 meters of labels on a roll by using inspection equipment, while those who own weak management capability, produce only about 15,000 meters. But the production volume of a company which uses the manual inspection method, is only about 5,000 to 6,000 meters.
To summarize; inspection systems triple the productivity of a manual inspection system. With the trend of increasing speed of automatic inspection, we can assume that productivity of the inspection equipment could be equal to the equivalent of 10 workers' work, if equipment speed increases to 300m/min. The advantage is obvious and the trend in equipment substituting from manual to automatic inspection in label quality control in China is inevitable.
Although there are advantages in using the off-line inspection equipment, it has certain drawbacks. It is still forced to be applied due to limitation of the current status of the label manufacturers and customers' requirements. Quality is after all, created during production and not during inspection. Controlling the quality by pre-inspection should be promoted more and implemented earlier in the production procedure.
With the increasing trend to flexography among Chinese label manufacturers, in-line inspection will have a promising future. We think that in-line and off-line inspection will co-exist for a certain period.
In-line inspection

A visual inspection system is installed on the printing press. In-line inspection could effectively detect persistent defects during the printing procedure, saving costs in raw material and lowering production costs. In-line inspection is compatible with off-line removal. The real-time inspecting data can be transmitted to the server via a network to support the automatic removal on an independent rewinder.
Cases for in-line inspection
Many in-line inspection systems are compatible with different widths of flexographic presses. In-line inspection along with automatic removal rewinder is an intact quality control procedure without using the rewinding unit for a second time for off-line inspection. It reduces costs by reducing persistent defects and raises efficiency as there is no second rewind process.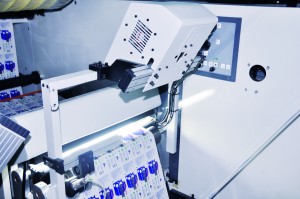 Multi-flexography lines could be integrated via a network with a server gathering, managing and analysing the information. This server is called the "quality information system".
Quality information system
The in-line and off-line inspection solutions described are single spot controlling solutions. Label manufacturers in the future need quality information systems to push management towards systematization, digitalization and standardization.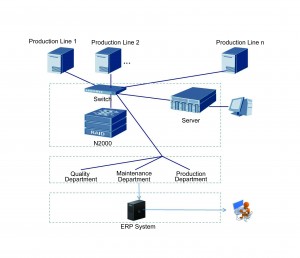 The modern label manufacturer needs four types of management: quality management, efficiency management, staff performance management and supplier management. However, implementation of these management systems requires a mass of accurate data. Analysing and categorizing the data helps to promote efficiency and product quality. A quality information system can do so. The three major values that a quality information system offers are:
Unified quality standard setting: A manager sets a unified quality standard to terminals (producing lines) via the quality information system. By doing so, inspection levels on each terminal are exactly the same with any production line.
Analysing and categorizing data and report of quality information: The system collects information from all terminals, analyses and categorizes this data and creates different reports based on the requirements of the user. With these reports, the manager can control productivity, cost, staff performance and product quality. An overall report about the macro business status, or a specific comparison on performance between two individual workers for example, can be available. It aids management considerably.
All information is traceable: With a mass volume hard drive, all historic data within is traceable. If something goes wrong, the reasons behind the faults play an important role in solving the problem. The collected data is used to find out the reason, fix the possible existing loopholes and to prevent repetition of the mistake.
We believe that a quality information system will play a more and more important role in management in the future, and will help to implement digitalization and standardization in modern companies.
Opportunities and Challenges for Automatic Inspection
Opportunities
Recently, the Chinese domestic pharmaceutical market maintains an increasing rate of between 10% and 12%, and the future is optimistically anticipated due to the following reasons:
National policy cultivates this industry: Biologic preparation of pharmacy has become one of the seven major prioritized industries in China's five-year plan. This means that the national government will invest a significant amount of resources to develop more independent IP rights in pharmacy and raise competitiveness globally. Meanwhile, basic medicine prices will fall drastically and this will benefit around 0.8 billion people living in rural areas and increase demand to a large extent.
Intrinsic requirements from pharmacy: With an increasing aging population and increasing stress in daily life, we become more aware of health issues. This will increase demand for health care products.
The label is becoming more diversified: blood bag labels, hanging labels, low-permeability labels, diameter labels, low-temperature labels, fluorescent labels, multi-layer labels, anti-counterfeit labels and so on.
China is becoming more and more integrated in the global market. There will be more and more pharmaceutical products coming from Chinas and the demands for labels will rise to a new level. Chinese national status as a manufacturing powerhouse globally is falling as the cost of domestic workers continues to rise. Considering all these opportunities, we believe that the automatic inspection system is an obvious choice for this industry and it will have room to grow in the near future.
Challenges
As present, automatic inspection equipment based on visual image technology has not been perfect. For example, categorization of defects is not accurate enough and it lacks the capability of inspecting some special defects. A breakthrough in technology is needed. The following points list several challenges:
Quantify quality standard and apply it to model building procedure.
100% inspection: Raise capability of inspection in terms of optical engineering and software.
100% defects record: Saving and transmitting real-time defect data during inspecting and most importantly intellectual categorization.
100% defects search: Quality management needs an intact defect search capability. Whether a drug administration code is necessary for every single label or not, needs further evaluation.
Summary
The growth trends in the pharmaceutical label market are healthy, yet challenges still exist. On the one hand, improvements and optimizations are occurring, which objectively lower quantity and raise the quality of manufacturers to compete globally. On the other hand, accessory product materials, production equipment and inspection equipment need to be more and more qualified to meet global standards.
Quality as an issue will never fade away. The future of quality management will progress to standardization, digitalization and networking and all of this has originated from our pursuit of an enjoyable life. We believe that quality is the dignity and future of an ethnicity.