新闻资讯
参观及参展咨询:
电话:+86-21-6917 0023
+86 173-1786-3938
咨询QQ:317161034
Wechat: wei317161034
E-mail:sales@lanjingexpo.com
联系人:宋梅
ARMOR阿尔莫热转印碳带的全新品牌inkanto推出
更新日期:2017-10-06 17:10:48
ARMOR阿尔莫热转印碳带的全新品牌inkanto推出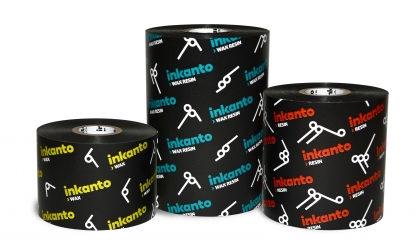 inkanto全新品牌带来更高附加值的服务,更高质量,更安全,更简洁,更耐用。

观看视频了解更多关于inkanto的信息:http://v.youku.com/v_show/id_XMzAzODA5NjAxMg==.html

同时可前往10月18-20号 苏州国际博览中心B1馆 Armor展位号E35

英文新闻稿如下:
ARMOR is officially announcing its brand new Thermal Transfer ribbon offer.

On September 25th, after more than 18 months working with all ARMOR teams on this strategic project, ARMOR has officially launched inkanto, the brand of its Thermal Transfer ribbon offering.

ARMOR group being progressively involved in various vertical market such as flexible solar film, current collector films for batteries and haptic films all of which operate under their own brands. Until this day Thermal Transfer of ARMOR had not brand applied on its unbranded ribbons: this has changed with the introduction of inkanto.

Yet the expansion of AICP outside Europe, notably via new production subsidiaries (both recent and to come), alongside the desire expressed by its partners to have additional means of creating loyalty among their own customers and the wish to initiate a new dynamic, have led the company to develop a new identity for its range of Thermal Transfer ribbons.

The inkanto offering is made of a new visual identity and an enhanced line of new services that will be applied to the current unbranded range of ARMOR ribbons.

With inkanto, ARMOR wants to:
• Provide its partners with additional means to create loyalty with their own customers.
• Initiate a new dynamic on the TTR market.
• Reinforce the difference of ARMOR ribbons with a creative name, a dynamic image and a new range of services.


Nothing changes…but everything is changing!

Inkanto will look different
ARMOR unbranded ribbons will now bear the inkanto name and will have a dynamic & easy to recognise visual identity.

Inkanto is not disrupting the fundamentals
Resellers will always get the same products with the same grade names (AWR8, APR6, AXR7+, etc.), made with the same care and quality standards at the same ARMOR factories.
inkanto fully relies on the business fundamentals on which ARMOR success has been founded: professional ethics, unchanged sales strategy and identical operational approach.

Inkanto brings high value services
But inkanto is not just a complete new visual identity of ARMOR unbranded ribbons: the inkanto Thermal Transfer ribbon offering comes with an unparalleled range of new services organised on 4 corner stones:

QUALITY
Quality is part of inkanto's DNA: each inkanto ribbon is delivered with an online Certificate of Conformity and a Technical Contact form. It provides all necessary product information to all involved in the value chain from ARMOR partners to end-users.

SECURITY
inkanto ribbons are backed by a Lifetime Warranty giving more confidence in using this brand of Thermal Transfer ribbons.

SIMPLICITY
inkanto ribbons are easy to identify: a dedicated leader per product family, branded box and cardboard core and a very readable label. Packaging rules are more rational & simple, with smaller quantities per box offering a greater flexibility. Several datasheets with messages tailored to all possible levels of technical expectations.

LONGEVITY
A cleaning-wipe is delivered in each box of inkanto ribbons to maximize the durability of the users print-head.

inkanto marketing tools
ARMOR has completely redesigned the Extranet so the new inkanto version now offers an enhanced user-friendly interface, based on full interactivity (our partners will be able to express all their demands via this tool, integrated to our CRM system), with complete information on products, and proactive, flexible and interactive business reporting.
To create the inkanto datasheet, ARMOR started from a blank page with the only target to support inkanto ribbon distributors with tools that answer any question from users and increase knowledge of Thermal Transfer ribbon technology.

All in all, inkanto is aiming at underpinning the leading position of ARMOR on its market and increase its support to its distributors and end-users while making the Thermal Transfer technology easier to use.

The inkanto offering will be accessible on a worldwide basis from November/December 2017 depending on availability in each region.

ABOUT ARMOR
ARMOR ICP is the global market leader in the design and production of inked consumables for Thermal Transfer printers - the technology most used for printing barcodes, logos, expiry dates and batch numbers on labels or directly onto packaging films.
With its unique expertise developed since 1983 in ink formulation and coating on ultra-thin films, ARMOR ICP offers the most comprehensive range of Thermal Transfer ribbons on the market, meeting 99% of marking demands. In September 2017, ARMOR has introduced inkanto, its new branded Thermal Transfer ribbon offering: a complete new visual identity of ARMOR unbranded ribbons with an unparalleled line of new services.

ARMOR ICP has established a network of 18 production, logistics and commercial sites worldwide dedicated to formulating inks, coating on ultra-thin films, slitting into rolls and storage & delivery.

ARMOR ICP is part of the ARMOR Group which achieved worldwide sales of €245m in 2016 via its five distinct businesses:
- ARMOR ICP: inked rolls for Thermal Transfer printers
- ARMOR OP: office printing consumables
- ASCA: 3rd generation photovoltaic films
- ACES: current collector films for batteries
- A2i: industrial inks